About Us
WAIPARA – North Canterbury
OUR TIME HERE IS A BLINK IN CONTEXT OF THE BONELINE — AGAINST THE VASTNESS OF THE GEOLOGICAL RICHES WE LIVE AMONGST
The Boneline site was purchased in 1989 by The Tutton Sienko & Hill family partnership of Vic Tutton and Lindsay Hill along with Vic's brother Paul Tutton and his partner Olga Sienko.
The Tutton Sienko and Hill partnership has been growing and making wine on this property since 1989. Our vineyard is tended by a dedicated team with great experience and commitment to vine health and wine quality. We pride ourselves in practicing progressive wine making techniques partnered with history and experience, adopting only proven techniques while staying open to new technology and new ways of thinking. We have an amazing team making all of this possible, so let's meet some of the folk below:
meet Our Wonderful Team
LINDSAY HILL
Vticulturist / Property Management
Viticulturist, Partner. Trained in horticulture and landscaping, former nurseryman at the Christchurch Botanical gardens. Has been planting a lot of natives as well as nurturing the vines. Loves bikes, cars, guitars and antique furniture.
Vic TUTTON
Management / everything other than growing or making
Partner. Pathway of animals, art history & arts management via MBA / Viticulture & Oenology studies led to life among the vines. Responsible for sales, and anything office related. Loves linking people and ideas.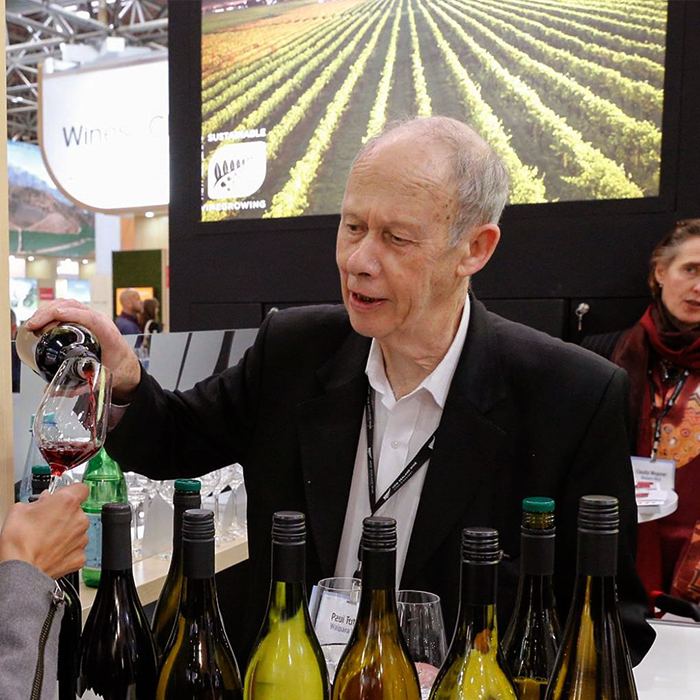 PAUL TUTTON
Management / International sales
Partner, Australasian raised. Learned the love of the North Canterbury landscape through an early career in the grain trade. Moved to London to open restaurants, restore historic buildings and become a wine merchant. Likes watching trees grow, and dogs.
WILLIE TREW
Wine MAker
Central Hawkes Bay born and raised. Studied Viticulture and Oenology at Lincoln University. Has worked at Man O' War, Greystone, as well as experience in Oregon, Barossa, Hunter Valley and Burgundy. Dedicated to producing high quality wines that evolve in style as the vines age.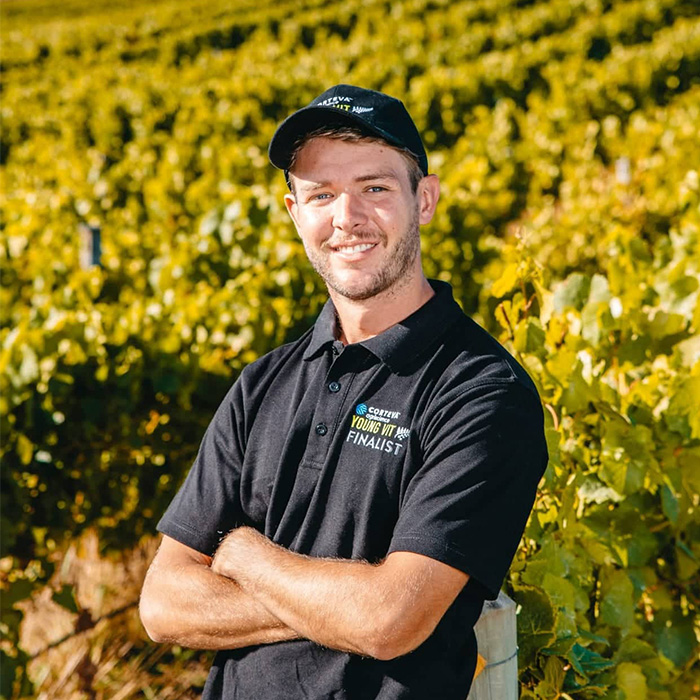 Tristan van Schalkwyk
VINEYARD MANAGER
Born in South Africa. Bachelor's degree in Viticulture and Oenology. North Canterbury Young Viticulturist of the year 2021 Enjoys being outside, spending time with family and friends and will always support the springboks!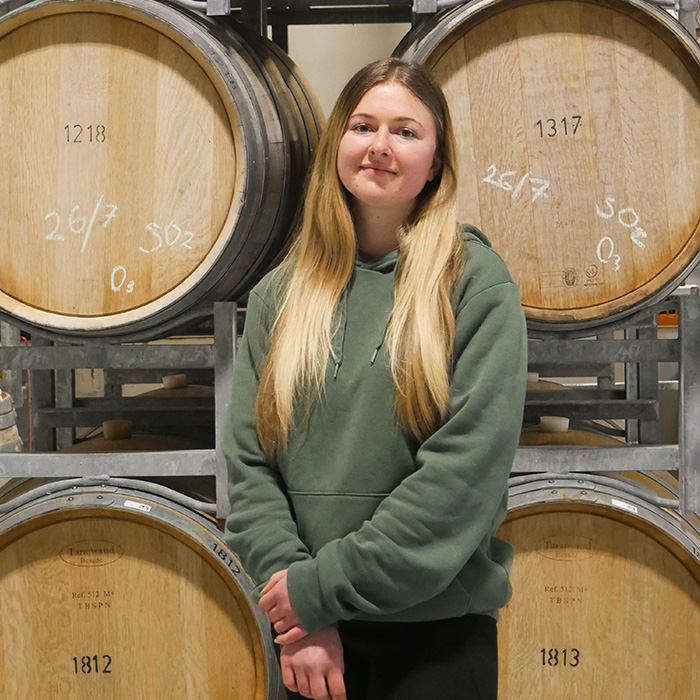 Rachel Watkins
Cellar hand
Bachelor of Viticulture and Oenology at Lincoln University (grad 2022) Interests include a love of food, cooking, wine and soaking up nature's beauty by enjoying walks.
GEOGRAPHY
The Boneline is situated deep in the Waipara Valley, snuggled in the lee of the Teviotdale hills that provide protection from cool easterly winds but open to warming north west winds. The protective Southern Alps ensure low rainfall, abundant sunshine and often very warm summers, helped by the famed hot, dry nor'wester winds, though cooling sea breezes and the occasional cold southerly fronts temper this. Drought risk is mitigated by irrigation. Canterbury's long dry autumns coupled to good diurnal variance help provide phenolic ripeness, complexity and a variety of styles. Growing Degree Days for the Waipara region range between 1,000 – 1,200.
OUR STORY
Vic Tutton, Lindsay Hill, Paul Tutton and his partner Olga Sienko formed the Tutton Sienko & Hill family partnership together after purchasing a barren run out sheep farm in North Canterbury. The family had been making trips to potential vineyard locations – digging soil samples, checking climate records and researching which locations might work. Our search was based on family grain growing and milling experience in North Canterbury. The upstream, south bank of the Waipara River (Rampaddock Road area), we identified as an ideal location. When we first found ourselves there, Lindsay thought no one would be willing to sell such amazing river flats, however one week later this unique property was listed for sale – having been deemed too tough to dry land farm after successive years of drought. Local farmers found much entertainment in a family of "townies" planting a vineyard in Waipara but they didn't realise it was not a phase, rather the continued growth of a relatively fresh industry in the region. After purchasing the property and receiving an older original land title the family found that great great uncle Alfred Tutton had previously farmed the property making Vic and Paul the unaware 2nd generation of family on this land.
Planting started seriously in 1990. Vineyards were planned around the individual micro-climates of this terraced property, choosing locations that best suited each variety. The sheltered topography of this site offered the potential to expand the varietals which were then considered suitable for successful growth in Waipara at the time – so the vineyards were planted in a spirit of experimentation to see which varieties would flourish and ripen in the region beyond Pinot Noir, Riesling, and Chardonnay. We added Cabernet Franc, Cabernet Sauvignon, Merlot and Sauvignon Blanc. Every variety planted succeeded – so we added to these initial plantings over the years, providing us now with a wide range of varieties and clonal material on one property, and a library base of 32 year old own-rooted vines. (When we first planted in 1990, there was no known root phylloxera in the South Island, so we had the luxury of planting non-grafted vines).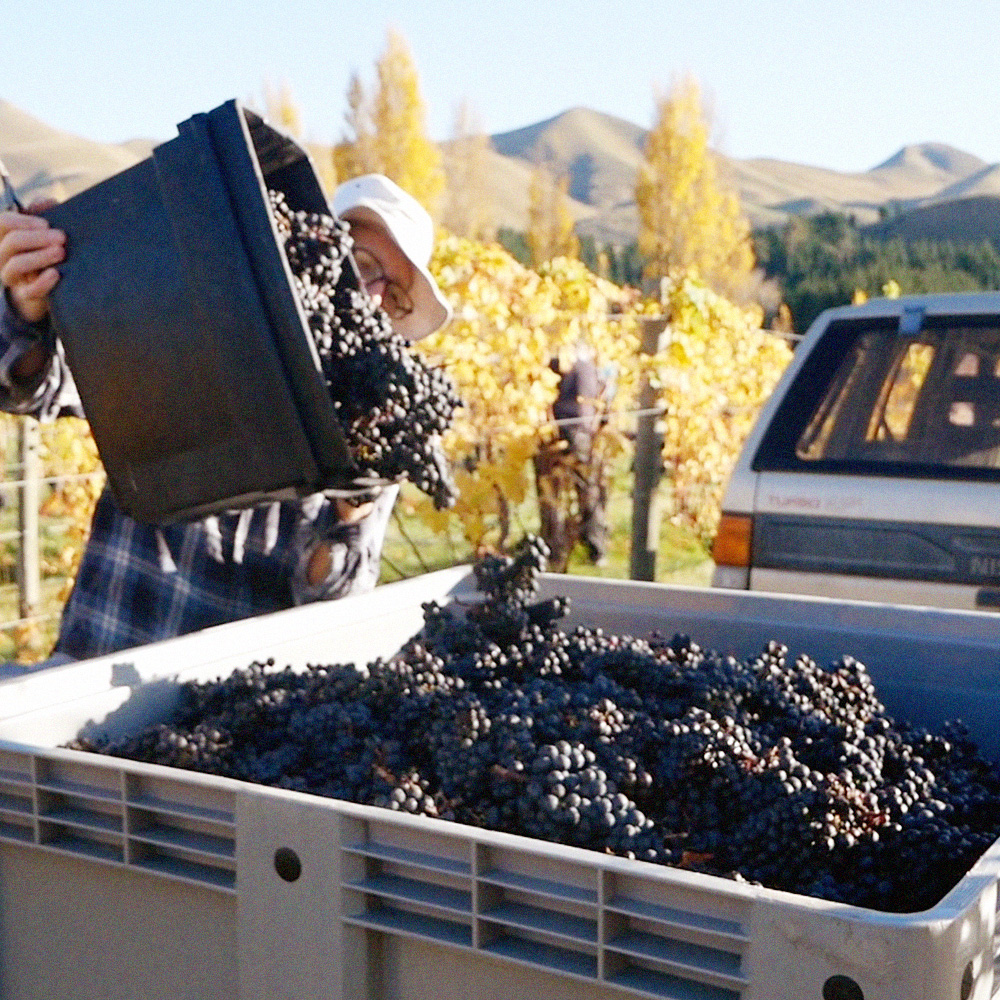 This harsh climate coupled with mature vine age means that our vineyard produces low volume, intensely concentrated, premium quality fruit perfectly suited to boutique wine production. It's hard work growing and making wine here, but the results provide immense satisfaction that we all seek in viticulture and winemaking.
The Boneline harvests only fruit from our own family vineyard. We grow and make everything here on The Boneline site. We are extremely involved and fortunate in having full control of every aspect that contributes to what's in the bottle – apart from the weather!
We are inspired by the rich history of wine growing and making, and the body of knowledge built along the way. while we also want to move with this in ways that positively contribute to this in adopting new methods and techniques that make scientific sense. We draw inspiration from French wines using French oak and staying true to what we believe compliments our vineyard's fruit.
We are slow to take on new trends, watching what happens and what works – only to adopt what we feel will enable our winemaking to more accurately reflect our terroir. Our whole brand and inspiration is drawn from respecting what has come before us so we don't jump ahead at anything too fast. We want to be relied on for quality fine wines, not rapid experimentation.
Our wines are available through many fine wine retailers and we are honoured and proud to have our wines listed by our favourite restaurants throughout the country. Check out our stockists to find a place near you that sells our pours our wine. It's basically a directory of our favourite places to shop and eat.
Our recent focus has been making a larger effort to show people what we do and why you would want to have The Boneline's wine on your table. As part of this, we opened our cellar door and walkway in 2018. You can walk our vineyard walkway, taste the wines and see the winery all in one-stop gaining a lot of knowledge about viticulture, wine making and The Boneline all in one stop.
We have lots of future plans and we can't wait to see more of you in the future.
Explore our Vineyards
Learn more about our vineyard, it's microclimates and terraces.